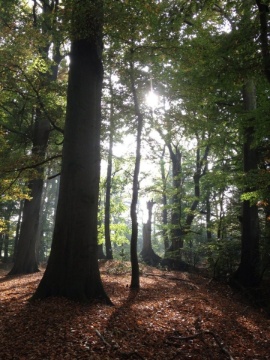 At the end of the 18th century a more sustainable form of wood usage had been developed as manifested in 1713 by Hans Carl von Carlowitz in his works on sustainability. This principle aims to leave future generations of trees in a more healthy and renewable state. That commitment to future generations is now enshrined in law. The Federal Forest Act (Bundeswaldgesetz) obliges forest owners to commit to "proper and sustainable" management practices.

For the estate, sustainable forestry means taking care of the forest areas, maintaining their biodiversity, productivity, vitality, and availability. Thus, the capability to meet the ecological, economic and social demands of the forest are of prime importance as we look to preserve the area for the future.


The estate underscores this awareness of the forest ecosystem in that the forest management is always subject to examination and certification. It should be noted that the estate administration's dealings with indispensable raw materials surpasses timber responsibility. Climate change represents a challenge for today's forest owners which increasingly threatens our forests by abiotic and biotic damage. Therefore, it is the ultimate goal of the estate to utilize only proven, low-risk species for timber production, and a site-specific selection is used as a preventative guard against deforestation.