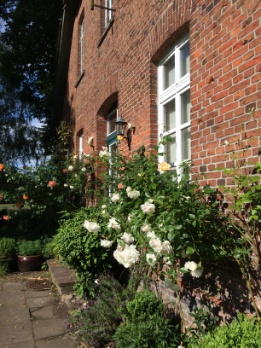 Rental Information
Enjoy a place of tranquility and peace of set in the most beautiful part of Hude and the historic monastery district. The Estate von Witzleben maintains beautifully restored and preserved apartments and houses, which are located about the Estate. Many of which were once formerly outbuildings, stables or forestry houses. Simply contact us to arrange your stay.

Contact:
info@gutsverwaltung-von-witzleben.de
Lease Information
The farm maintains a variety of spaces available for lease. Opportunities include hunting areas, ponds, arable fields and grazing land. We invite you to contact us for upcoming openings.

Contact:
info@gutsverwaltung-von-witzleben.de