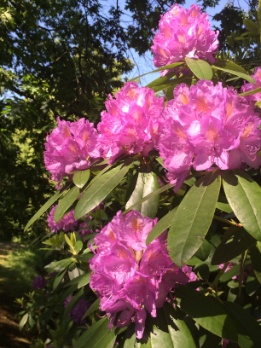 Reconstruct the post-war period when the park was used by refugees, housed in barracks, and living with famine. Try to understand the experiences of the people, and envision the reconstruction and periods of heavy renovation of the park from 1999 to 2010. Enjoy a tour with knowledgeable guides and experience a piece of local history. With a little luck, one might even be accompanied by the Weiße Frau or hear the bleating of the baroque-era pet sheep.

Public tours are held three times per year in the spring, summer and autumn. The tour through the landscapes and park is guided by a member of the Von Witzleben family.

Tickets cost just €5.00 per person, and reservations can be made through the Gutsverwaltung von Witzleben.

For more information and exact dates please contact:
Gutsverwaltung von Witzleben
Tel: +49 4408 1804
eMail:
info@gutsverwaltung-von-witzleben.de
More information can also be found online at
https://www.touristik-palette-hude.de/hude-entdecken/gartenerlebnisse/