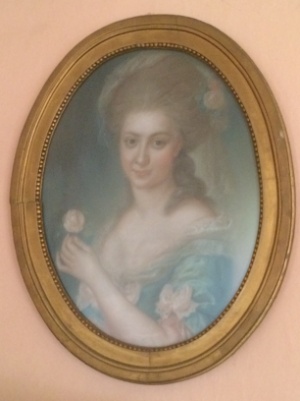 Since the 18th century, the world's only white Maréchal Niel Rose, the so-called the Von Witzleben Rose, has grown in greenhouses across northern Germany. This particular rose was developed to be hardy against wind and weather. An example can be seen held gracefully in hand in the portrait of Henriette Elanore Agnes von Witzleben (*1761 – †1788), the wife of Friedrich Leopold, Count of Stolberg.

During the Second World War, an apprentice from Berne stole five cuttings of the famous rose. This, however, was a favorable event since the greenhouse (the rose's home) was completely destroyed during the chaos of the war. After the war ended, the young man brought a branch back to the Von Witzleben family.

Today, the rose is the last remaining in the estate's greenhouse. There will always be a particularly carefully-considered process in order to preserve and protect the flower because, as legend has it, the death of the Von Witzleben Rose is tantamount to the demise of the family itself.