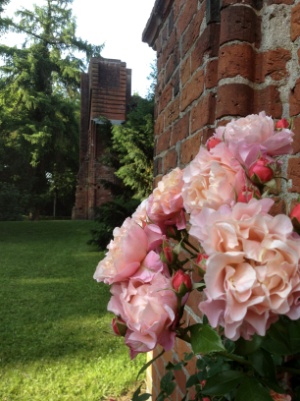 The Von Witzleben family is now entering its tenth generation as the stewards of cultural heritage, and thereby ensuring that the facilities remain available to everyone.

For this reason, the monastery ruins at Hude were integrated as an element of the Von Witzleben restoration efforts of the park in 1987 at a cost of about 2.1 million German Marks (circa €1,000,000). This reorganization had to be carried out strategically to preserve public accessibility.

Additionally, in 1987, the Minister of the Interior declared the Cistercian monastery ruins to be of high cultural and historical value and a national and cultural monument of significant importance.

Due to the growing public interest in the monastery ruins, they have been leased to the city of Hude since 1997 in an effort to make as many parts of the estate and monastery as openly accessible as possible.

A central, visitor-friendly system also allows routine inspection of the site so that care may be taken while the existing monastery museum was expanded and renovated in an effort to augment the public experience of visitors, and to familiarize guests with the cultural heritage of the site.

The maintenance of the ruins and their surroundings require the care and dedication of many volunteers and patrons, with many investments being borne by the Von Witzleben family and the Friends of the Hude Monastery, as well as the community and municipality of Hude. Many local clubs and organizations are proud to carry the term 'monastic' or Klosterort in their names and logos.